Chiropractic Wellness Center, Inc. Reviews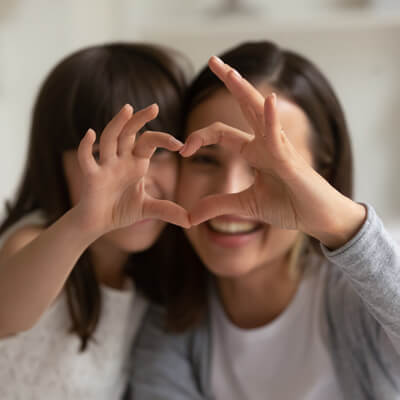 What Our Columbia Patients Say
At Chiropractic Wellness Center, Inc. we love when patients share with us their feedback and comments after chiropractic care. Please read our patient testimonials below to see what other people have achieved through their tailored treatment plans with us.
Share your stories too! Click here to send us your feedback so that we can help to spread the word about the benefits of natural Chiropractic Wellness Center, Inc. care.
For more information, or to schedule an appointment contact us today.
---
Thank You
Thank you for taking the time to listen and do an assessment of my issues. I have heard of you for years and am glad I finally reached out. I instantly felt a connection and knew you were someone I could trust with the expertise to help me make the best decisions about my back issues and my health!
– Nancy P.
Loved the Friendliness
Loved the friendliness of the staff on both visits. Appreciate Dr. Shelly sensing a fully unasked question yet providing the fitting answer. Thanks for the very healthy and tasty, "That's It" snack (apples and mangoes) ONLY! Must find them! This is the beginning of a kind, healthy and fun friendship with Chiropractic needs being fulfilled. BINGO!!!
– Deanna E.
Very Accommodating
I am so grateful to have found Dr. Jones in my last few weeks of pregnancy! She is so knowledgeable about the body and pregnant body and has been so helpful in preparing my body for labor! She has been very accommodating to my schedule and fitting me in last minute!
– Sarah K.
First Class Experience
The overall atmosphere and experience were first-class. Dr. Shelly was very thorough in explaining techniques, procedures, X-rays and my particular health issues and treatments, and very patiently answered all my questions. The Receptionist, Abby, was very personable, helpful and patient. I highly recommend Chiropractic Wellness Center!
– Jeff L.
Feeling a High Level of Trust
I was in a lot of pain during my first visit. I was seen quickly and left feeling a high level of trust that I will get the best treatment possible. Dr. Jones went above and beyond to ensure that I would be seen later the same day after assisting with expediting x-rays. From feeling very frustrated about my condition, I left the first appointment with the hope of getting healthy.
– Daniel M.
Beyond Compare
The doctor was very thorough, patient and explained things in detail to me. I was very impressed with the fact she called later on that night to check on me. The customer care and service is beyond compare. The doctor really cares about her patients and that is hard to find.
– Bam L.
Professional & Caring
Dr. Shelly Jones was very professional and so caring. Really helped my pain on the first visit, and was knowledgeable about all my injuries and where the pain stemmed from. I will be going back. :)
– Angel T.
Great Experience!
Dr. Shelly Jones is a very warm person. She made my first visit to the chiropractor very easy and told me exactly what to expect. She also called later that day to make sure the adjustment went well. Overall, I had a great experience!
– Katie J.
We're So Thankful
Dr. Shelly was recommended to me by my sister for prenatal adjustments. She was an amazing resource during my twin pregnancy. Working with Dr. Shelly helped to relieve my severe round ligament pain, sciatica, and swelling throughout the second and third trimester tremendously.
She's now our family chiropractor and continues to help to relieve pain and discomfort of the fourth trimester due to nursing and caring for twins.
She has also has seen our twins since they were 3 months old to alleviate discomforts associated with lip and tongue tie revisions, torticollis and latch issues. Her work with the babies has helped them to sleep better, they're less tense and have better range of motion, improved latch during breastfeeding.
We're so thankful to have the support of Dr. Shelly!
– Megan G.
Conducive To Healing
I am a huge fan of quality customer service. I was very pleased with the customer service they provided. The way they interacted with other clients while I was there demonstrated to me that others enjoyed going there. I appreciated Dr. Shelly's candidness. The most comforting thing of all was her posture during our initial assessment. She listened actively, which was very very comforting. I felt very comfortable talking with Dr. Shelly. Additionally, the office staff is very helpful and friendly. The environment is conducive to healing…there is an air of calm. I am glad I found Chiropractic Wellness Center Inc.
– Sharon L.
Kind and Caring
Dr. Shelly Jones had come highly recommended to me. She was very kind and caring. She made me feel very comfortable and was very intent on listening. I too would highly recommend her. I look forward to going back.
– Susan H.
Felt So Much Better
I have been going to Dr. Shelly Jones for the last 9 months and between the newsletters and working me in when I did not have a appointment is great. I have nothing about great things to say, her place is clean and friendly. She makes you feel like she really cares. I enjoy going there. I have felt so much better. More than anything I like the information on what to do when lifting eating.
– Mary C.
Felt Very Comfortable
I loved that Dr. Jones had explored the method of chiropractor that I had told her I had been searching for and compared it a bit with her own methods. I was very taken that she could show me how my back issues might correlate with my other medical issues. I felt very comfortable that she would be trying to help my condition improve not just "seeing a patient." Thank you.
– Betty B.
Effective
Things seem to be going well. Dr. Jones provides a thorough exam/interview prior to intervention and her ability as a chiropractor seems unparalleled. She has also provided an estimate of how treatment will continue and when it will be reduced to maintenance. I am currently undergoing treatment and I feel that it is quite effective.
– Walter C.
Best Chiropractor
Dr. Jones is the best chiropractor. Dr. Jones is not just great with people her knowledge about her passion is fantastic. You don't have to finish telling Dr. Jones all of your symptoms because she will already know and she would have a good idea on what else has been affected. Dr. Jones doesn't start working on you right away she wants to see and know the best way to help you. My whole family goes to see Dr. Jones (1 yr old daughter 2 month old son and my husband).
– Shavon B.
Firm Chiropractic Believer
I am a firm believer that this works. I had a badly sprained ankle that wouldn't heal after 6+ months. They worked on it, pulled, adjusted, and did whatever else–but I but I LOVE it! I can now walk down stairs like a normal person–not taking it one step at a time. I had tried a lot of alternatives but this definitely worked for me. They are friendly, patient, easy to get along with and the whole atmosphere is one of calm. Such a nice place to go. I'm hooked! Thank you, Dr. Shelly!
– Beth W.
Best Decision This Year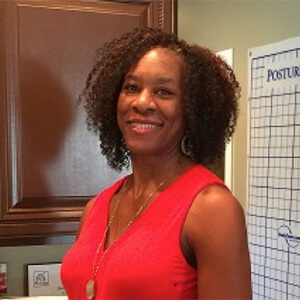 "Obtaining chiropractic services from Dr. Shelly Jones is the best decision I have made so far this year!
She identified the origin of the numbness in my left arm through her comprehensive examination of my vertebrae. She explained how the spinal column affects the entire body and how proper alignment improves overall health.
My chiropractic treatments have done just that! I have become more energetic, my posture has improved, and I can now sleep on my left side without feeling pain.
I look forward to my appointments with Dr. Jones; she always wears a smile and makes me feel so welcome. I leave each visit with more pep in my step and ready to face the world!"
– Beverly S.
Low Back Helo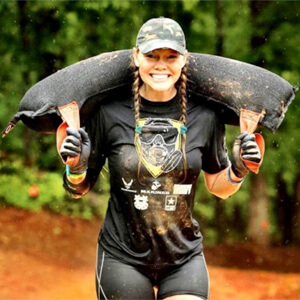 "I arrived at Dr. Shelly's office a few years ago, at the age of 41, with severe lower back issues. There were many days that simply sitting in my car to drive a short 10 miles was excruciating. I have been active all my life; first as a ballerina for many years, then eventually transitioning to fitness and gym life. Through the years, I had learned to just "live with" the nagging daily pain of sciatica. I was ever grateful for the days of less pain and barely managed on the worst days. It upended all aspects of my life…work, home, and gym.
In mid-2011, I scheduled a visit to my medical doctor regarding a back pain that was wholly different and on most days, was so painful, it took my breath. As usual, I was given a never-ending supply of muscle relaxers and topical steroids for relief. I dutifully took my hand-scribbled pieces of paper to the local pharmacy and made the attempt to wish my symptoms away, thereby falsely controlling the underlying issues.
Did I mention I was also training for my first 1/2 marathon and teaching kickboxing?? By early 2012, even with weekly, hour-long massage visits, I was no better off and was having trouble sitting for any amount of time. Kickboxing had become mostly impossible. My massage therapist recommended Dr. Shelly, having never met her, based solely on word of mouth.
Three years later, I have a diagnosis of which I had never heard before our consultation, I am mostly managing my pain, and living an even more active life than I had previously. There are still days that pain creeps in, but now I can usually pinpoint the "why" and "how," and then visit Dr. Shelly for the relief I need. I have had to learn to live with the fact that my structural alignment will never be ideal. The days of sticking my head in the sand and wishing for someone else to make the pain go away with a "quick fix" are over.
Daily management and attention to motor mechanics with every move I make are critical for my overall quality of life. At almost 45, I can confidently spend my weekends doing what I love…scaling walls, climbing ropes, carrying sandbags, crawling through barbed-wire covered mud pits, and attempting things I once thought were an impossibility. I say I can do these things confidently, knowing that my body has the ability to even make the attempt, feels light years beyond how I felt when I first breached her threshold!
Dr. Shelly and Chiropractic Wellness Center have opened up a world of possibility for me. I am forever grateful–and mobile, because of her."
– Kelly F.
Whiplash from Paratrooping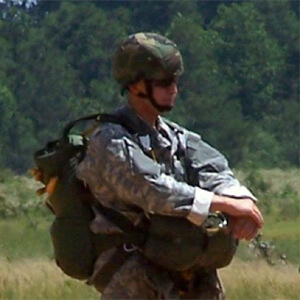 "As remarkable as a life as a paratrooper has been, it did, however, come with aches and pains. For years, I dealt with upper back and shoulder pain, tingling sensation down my arm, and a good night sleep was hard to come by.
My first plan of order was an x-ray that showed the wear and tear on my body caused by my years of military service.
Dr. Shelly immediately recognized the damage to my spine as the direct result of the actions of a paratrooper. Specifically, whiplash occurred every time the parachute opened, escalating the injury as I continued to do this year after year.
My spine, she explained, narrows midway down and has a slight twist, with one hip twisting forward, probably caused from the impact I sustained as I hit the ground at a high speed.
She conveyed to me that these issues would have to be addressed where they originated or they would continue to surface. I learned that the pain in my arm is completely related to the injury to my spine.
After the military, I began to take part in obstacle racing, facing military-style obstacles that lasted for four miles or thirteen miles, depending on the race.
The pain in my shoulder made it difficult to put out the level of effort needed in order to compete at this level. After a few miles the muscles in one hip would tighten and I was far from the finish line.
With regular treatments, Dr. Shelly has not only been able to keep me from having surgery, but has been able to dissipate the pain and enable me to be a contender.
I now no longer have tingling in my arm, my shoulder is getting better, I have better range of motion, I am stronger, and, best of all, I am able to perform on a high enough level for my team to where we were able to win our race!
Dr. Shelly has been able to eliminate pain that kept me from doing what I love. She communicated complex medical information in a way that helped me understand exactly how and why my body hurt.
Not only is she knowledgeable in her craft, but also her character is A#1 and she has unwavering integrity.
And, yes, I now sleep through the night."
– Jeff F.
Chiropractic Care throughout Pregnancy
"Thank God for my Chiropractor! I'm sure she can tell you the why and how, but this is what I know:
Eli was posterior, vacuum-assisted delivery. Ashur was posterior, 1.5 hours of hard pushing. Myra was 2 lbs. bigger and was anterior (the right way) and only 18 minutes of pushing!–I had chiropractic care before and during my pregnancy to stay healthy and avoid another op delivery, and man, did it make a difference! The boys get care and have had zero–ZERO–colds, flu, and ear infections this years…Nada! Myra was also able to heal and finally nurse after her adjustments! Get a Chiropractor! But you won't have one as good as mine!–Dr. Shelly Jones, Chiropractic Wellness Center Inc."
– Melea B.
Improved Quality of Life
"I am much happier because the quality of my life has improved. Of course, the grand-kids are enjoying their visits because "Nana" can play again–pushing, pulling, and all those activities! It is a huge improvement to be able to move with more freedom and not fear another spasm. Chiropractic care changed my life and my lifestyle. I am back to babysitting the grandchildren, which is extremely important to me. My sleep has improved and my digestive health has improved (no more daily fiber)!
Dr. Shelly and Rachel are fantastic. Dr. Shelly was extremely thorough in diagnosing my back and neck problems and took the time to explain every aspect of my treatment. She offers educational seminars that also help the patient understand subluxations and adjustments. Rachel is always so cordial and helpful even when she's busy.
I feel as if my metabolism has changed for the better. I am getting better sleep with much less frequent nightmares. Of course, I am pain free. I just feel more vibrant and more alert. My back and neck pain are gone. I am not worried about getting injured by my spasms. I am exercising again, playing with the grand-kids and doing what I used to do–only pain-free now!
I can exercise, walk the dog, play with the grand-kids, do my gardening and work pain-free on my computer at the office. I feel fantastic!
– Sue W.
---
Chiropractic Wellness Center, Inc. Reviews | (803) 771-9990