Pregnancy & Pediatric Chiropractic at Chiropractic Wellness Center, Inc.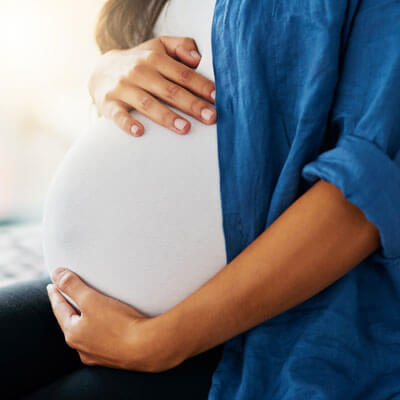 Dr. Shelly has a special focus on helping pregnant women and children. She is a member of the International Chiropractic Pediatric Association and is certified in the Webster Technique.
NEW PATIENTS

Accommodating Your Changing Body
During pregnancy, you'll receive gentle, easy adjustments with soft cushions that allow you to lie comfortably on your stomach with specialized pillows. The Webster Technique looks at ligaments and tendons to relax your hips and pelvis, which can make a tremendous difference in your labor and delivery. Breech babies have even been allowed the space to get into the proper position for birth.
You can feel better, relax more with greater mobility and reduce any discomfort you may feel. Studies have shown that your labor time will be shorter and the likelihood of positive birth outcomes will increase with chiropractic care.
After you've had your baby, it's important to follow up and ensure that everything in your body works at its highest capacity.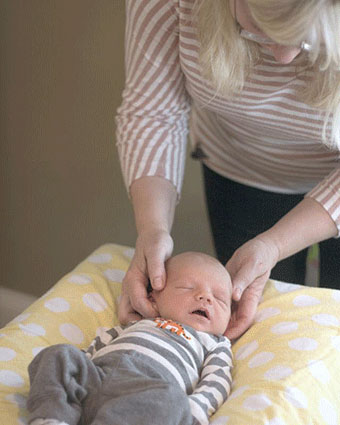 Newborns, Infants and Children
The spine of a baby is completely different than that of an adult. Only the lightest touch is required, about the same you'd use to test the ripeness of a tomato. Kids of all ages respond extremely fast to chiropractic care and usually don't require a high frequency of visits.
The first visit process for children is slightly different, as Dr. Shelly will ask for details of Mom's pregnancy, labor and delivery, as well about the child's early life.
Our Success Stories
At Chiropractic Wellness Center, Inc., Dr. Shelly has had many pregnant women whose babies were in breech position that turned after their adjustments. Other moms have been able to have vaginal deliveries when a cesarean had been required for previous births, while many have gone through their delivery unmedicated.
The children under our care have gotten results for many conditions, including ear infections. In one such case, the pediatrician recommended antibiotics. The baby's mom instead took them to Dr. Shelly. After one adjustment, she followed up with the pediatrician, and the ear infection had cleared up without taking the medication. Our pediatric patients even love to play chiropractor at home, loving their visits to us and knowing we're helping them with each adjustment!
Schedule an Appointment
Contact Chiropractic Wellness Center, Inc. today to schedule a same-day appointment or to learn more about pediatrics & pregnancy in Columbia!
CONTACT US
---
Pregnancy & Pediatric Chiropractic Columbia SC | (803) 771-9990