Massage Therapy at
Chiropractic Wellness Center, Inc.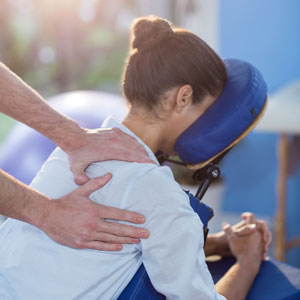 Massage therapy can be an effective complement to your chiropractic care at Chiropractic Wellness Center, Inc.. It's more than just a luxury – our massage therapist, Russell Wright, offers a therapeutic approach that can correct injury and relieve stress on your joints and muscles. With nearly two decades of experience, Russell uses several different techniques to help you heal.
NEW PATIENTS

What to Expect
You'll stay clothed during your session. We don't use excessive oils or lotions during your massage so that you can return to your day as scheduled.
You can book a half-hour or hour-long session:
30 minutes for $40
60 minutes for $80
Please, no tipping. Our prices are set accordingly.
Get Started Today
Our patients appreciate that they can book a chiropractic adjustment and massage appointment in conjunction with each other. Contact us today to schedule your time!
CONTACT US
---
Massage Therapy Columbia SC | (803) 771-9990