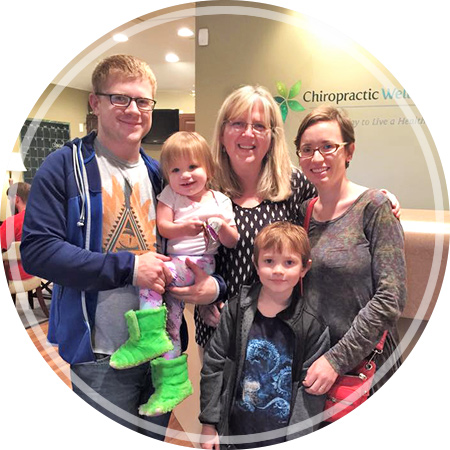 Live Vibrantly at Chiropractic Wellness Center, Inc.
Welcome to Chiropractic Wellness Center, Inc. – a beautiful, comfortable and relaxing natural health care center offering chiropractic care and massage therapy. Columbia Chiropractor Dr. Shelly Jones provides in-office or on-site care for you, your family, employees or team.
With a focus on expecting moms and children of all ages, your entire family can receive the high-quality care they need at our practice.
Discover the Chiropractic Wellness Center, Inc. Difference
We seek to teach you how your body heals and provide you with resources that will support your healing. You're encouraged to ask questions, get involved and become more empowered in taking control of your health.
You always have our full attention, and we focus on being accessible to you at all times. We offer flexible hours and appointment times, ensuring your health care fits smoothly into your day.
Find out why we were voted Best Chiropractor from 2015-2018 by the Columbia Metropolitan Magazine. Contact us today to schedule your time with us!